SOMESVILLE, Oct. 21, 2020 – They shared a patois that only artists seem to understand, ruminating over the use of paint, light, depth and, of course, color. They spent hundreds, if not thousands, of hours fussing over such details. Many days, Henry Isaacs would start with coffee for both. And many nights, they would end with rum.
Both lived in the village of Islesford on Little Cranberry Island. They taught art together. Perhaps someday they will be known as the Islesford School, like the Hudson River School or the Black Mountain School.
Today, neither is in Maine, both with health challenges. Isaacs is in Vermont, as he battles a neurological affliction. His former teaching partner, the venerated Ashley Bryan, is living with relatives in Houston, where he contracted Covid-19 in the spring but has since recovered. Ashley Bryan turned 97 in July. Gov. Janet Mills proclaimed his birthday "Ashley Bryan Day in Maine." Last week, Bryan injured his painting wrist when he used it to break a fall. Like all of us, 2020 has not been a felicitous year for Ashley Bryan. It was the first year since 1988 he has not been in Maine.
I first saw Ashley Bryan in the Islesford Dock bar about 15 years ago when it was still owned by Dan and Cynthia Lief. He was a visual non-sequitur in my hardened expectation of Maine – an elderly African American in a restaurant which can be accessed only by boat for most customers. If Maine's African American population is less than 2 percent, I can't imagine what the percentage is for its islands.
About 10 years ago the Wendell Gilley Gallery in Southwest Harbor exhibited a retrospective of Bryan's work curated by Isaacs. There were other small exhibits: College of the Atlantic and the Islesford Historical Museum.
"But none were the major hotspots of art," Isaacs said.
That changed on Oct. 21 when the Bates College Museum of Art began a seven-month exhibition called "Beautiful Blackbird: Let's Celebrate Ashley Bryan."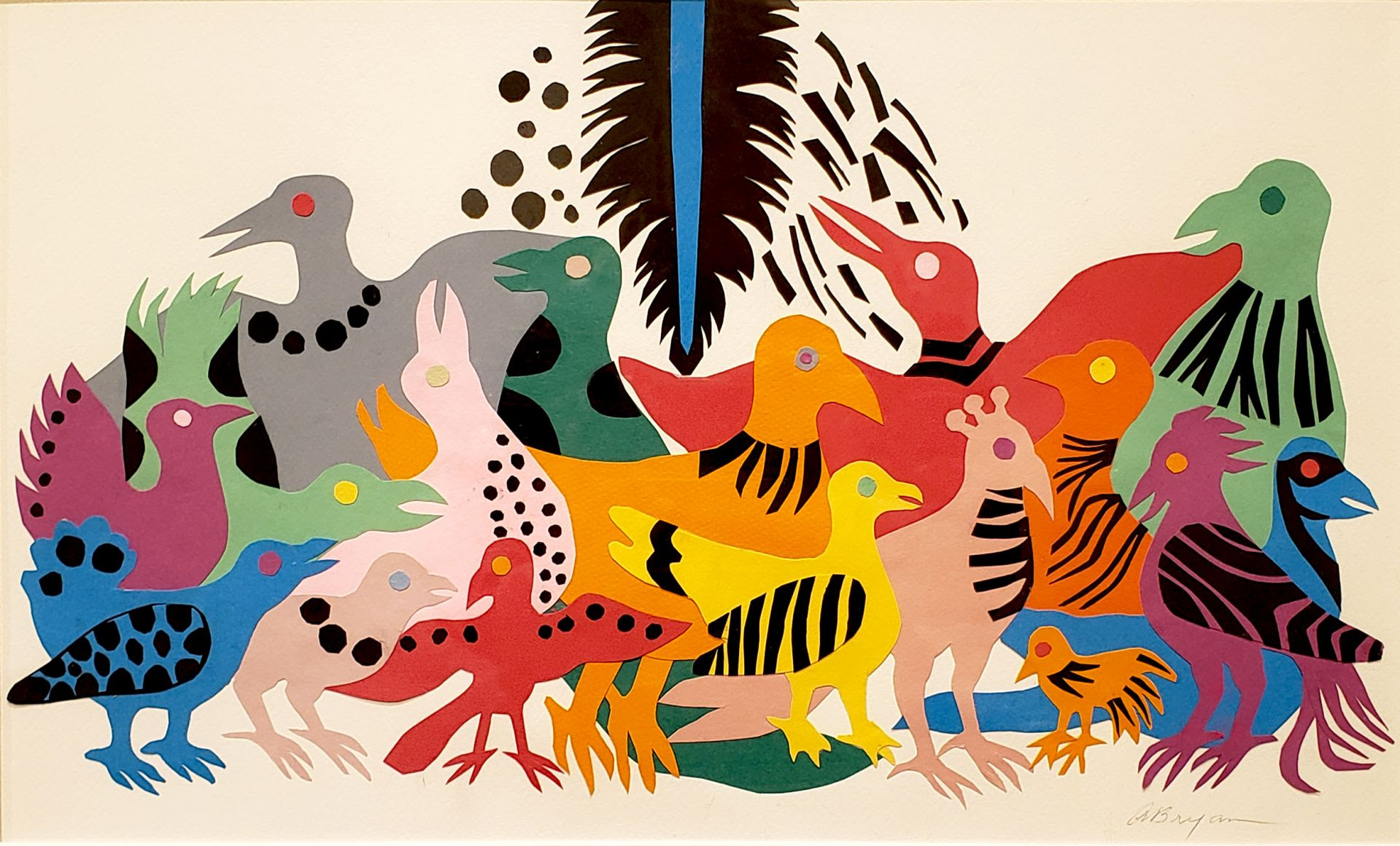 "Ashley Bryan was so marginalized in the art history of Maine," said Henry Isaacs. "He hasn't been in front of people – often by accident … he's never been part of the commercial world, the mainstream art world."
"For one thing he's an African American," Isaacs said. "And he has chosen not to be in the commercial world."
The Bates exhibit is the first museum show of significance to exhibit Bryan's art, Isaacs said. "This has been in the planning for a long time to make Ashley's art available to the people of Maine." https://www.bates.edu/museum/ashley-bryan/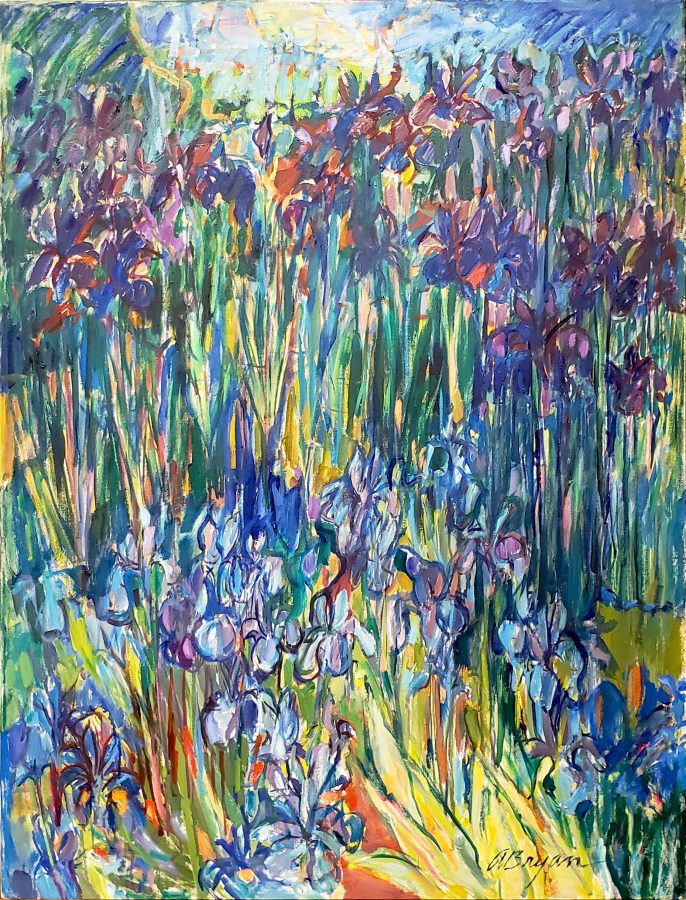 Isaacs and Bryan are a generation apart. But they spent 45 years of their lives collaborating, as strange bedfellows on an island in Maine, which seems to draw a higher lot of talented artists.
"It's an opportunity to take a look at his enormous influence at attracting artists to Maine," said Isaacs who credits Bryan for his own development as an artist.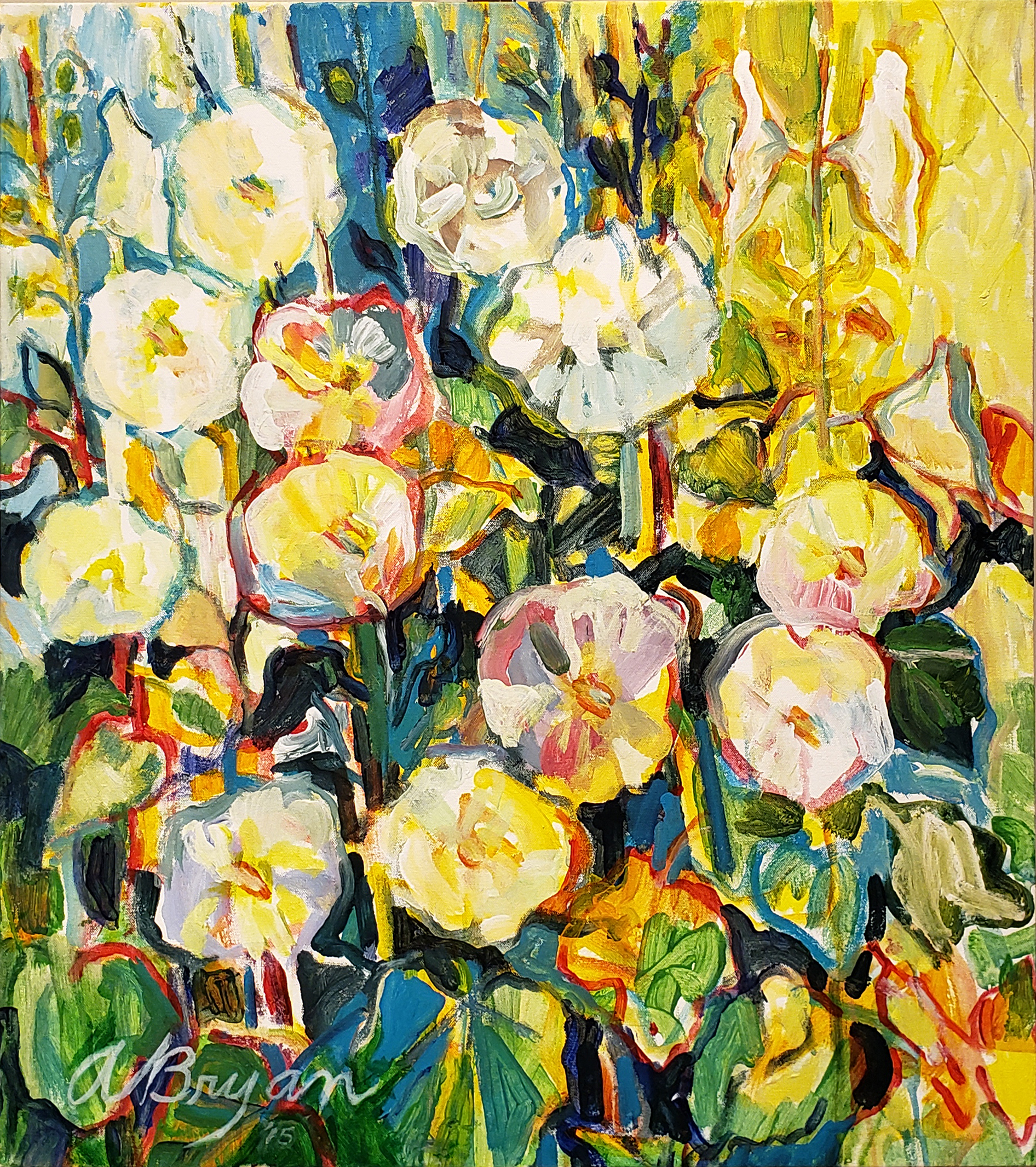 Ashley Bryan was born in Harlem in 1923. Here is Wikipedia's account of his childhood:
Bryan attended the Cooper Union Art School, the only African-American student at that time. He had applied to other schools who had rejected him on the basis of race, but Cooper Union administered its scholarships in a blind test: "You put your work in a tray, sculpture, drawing, painting, and it was judged. They never saw you. If you met the requirements, tuition was free, and it still is to this day," explained Bryan.
At the age of 19, World War II interrupted his studies. He was drafted into the U.S. Army and assigned to serve in a segregated unit as a member of a Port Battalion, landing at Omaha Beach on D-Day. He was so ill-suited to this work that his fellow soldiers often encouraged him to step aside and draw. He always kept a sketch pad in his gas mask.
Here is a moving interview of Bryan by the BBC in which he talks about his work as a American military stevedore in Scotland during the war and his impersonation of a Scotsman. https://www.bbc.co.uk/programmes/p07bwbb7 The recording includes important historical information like how the Nazis never expected that the Americans could use a French beach as a loading zone for the war's supply chain.
In 1946, he entered Columbia University's graduate school to study philosophy. He wanted to understand war. After the war, Bryan received a Fulbright to study at the University of Marseille at Aix-en-Provence and later returning for two years to study at the University of Freiburg in Germany.
Bryan taught art at Queen's College, Philadelphia College of Art, Lafayette College, and Dartmouth College. He retired as emeritus professor of art at Dartmouth in 1988. Those academic commitments cost Bryan time to devote to his own art, and to market his brand, Isaacs said, which he probably was loathe to do anyway.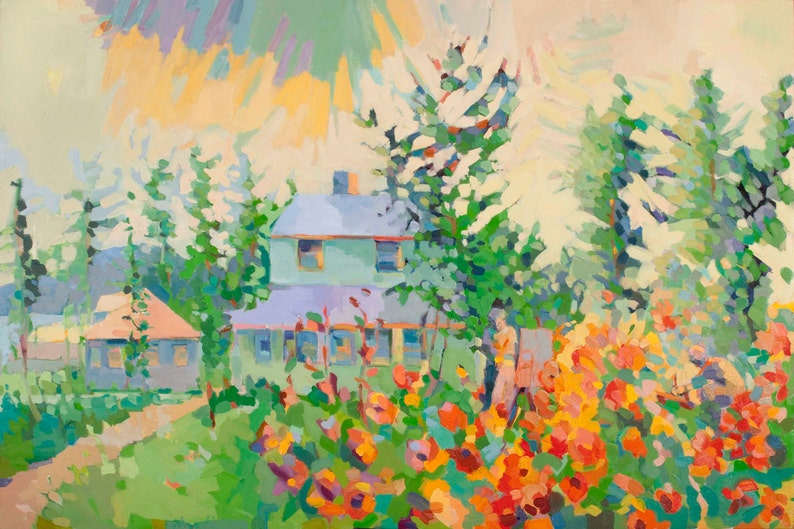 For good or for bad, artists who cajoled galleries to sell their art saw a path to being commercially successful. "I had 22 galleries around the world selling my paintings," Issacs said. Meanwhile, Bryan was trying to run Dartmouth's fledgling art department on a shoe-string budget, meager salary, and trying to teach something other than black studies.
Bryan was not published until he was 40 years old, according to Wikipedia. In 1962, he was the first African American to publish a children's book as an author and illustrator. "I never gave up. Many were more gifted than I but they gave up. They dropped out. What they faced out there in the world–they gave up."
In the late 1980s, when Bryan retired from Dartmouth, he moved to Little Cranberry. In addition to painting, writing and illustration he also enjoyed making puppets, building stained glass windows from beach glass, creating papier-mâché, and making collages.
There he befriended Isaacs. They collaborated on a teaching partnership which lasted eight years, attracting students to Islesford. As Isaacs began to succeed commercially. he started to acquire some of Bryan's art. Issacs and his wife, Donna, paid for the construction of a small museum called the Story Teller Pavilion on Islesford. Donna taught at the small school on the island and they worked to rename it Ashley Bryan School.
As Henry's health began its downward spiral, he felt the urgency to do something profound with his collection of Bryan's art. So he donated 50 pieces to Bates College which in less than a year curated and created the exhibition known simply as "Let's Celebrate Ashley Bryan." The physical exhibit is circumscribed by the limits posed by the pandemic but by Nov. 1, Bates expects to exhibit more than 50 of his art work and a virtual tour online.
Henry Issacs is pleased with the exclamation point indented on the life of his friend. His effort on behalf of Bryan was truly a labor of love.
Despite all this newfound energy and publicity, it's still extremely difficult to buy one of Bryan's paintings. The Ashley Bryan Center, which was formed in 2013 to "preserve, protect and care for Bryan's art, his collections, his books and to promote his legacy" offered only eight pieces of block prints online and none of the fabulous paintings which I saw in the house next to the pavilion on Islesford. I wrote the center an email and got no response.
It would be tragedy to see the legacy of Ashley Bryan fall into the hands of the less committed. If not Henry Isaacs, he of a failing health, then whom? Issacs said Bryan once told him he would rather throw all his paintings into the ocean than see them atrophy. The time has come to share his abundant body of work with art lovers all over the world.